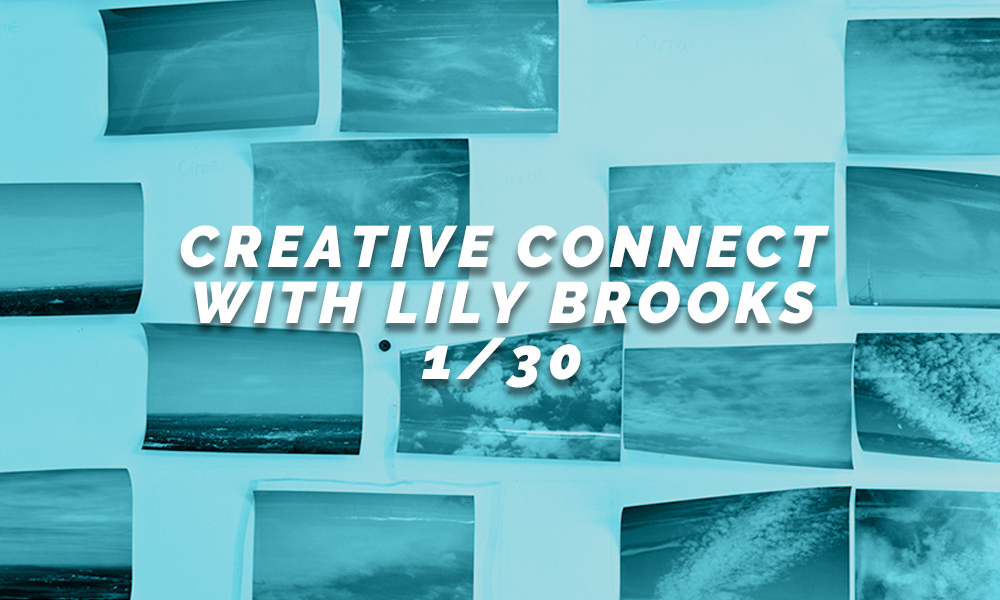 BR: Creative Connect 1/30/18
Creative Connect, a monthly meet up hosted by The Parlor and NOVAC:BR, exists to create a space for the Louisiana creative community to be inspired to dream bigger and execute projects together.
The Parlor is located at 705 St. Joseph St, Baton Rouge. Creative Connect is every last Tuesday of the month. As always, we provide free beverages and good company. For more information or to be considered for future presentations, please email jillian@novacvideo.org.
This month on Tuesday 1/30 from 7pm-9pm, local photographer, Lily Brooks will join us to share her work. She will bring her large format film camera and samples of her latest photography project dealing with our relationship to weather, as well as discuss her creative process and past projects.
ABOUT LILY BROOKS:
Lily Brooks received a BFA from the Massachusetts College of Art + Design and an MFA from the
University of Texas at Austin. She uses photography to describe systems and structures of control –
personal, political, and environmental. Her ongoing series We Have to Count the Clouds traces the
visual remnants of our relationship to weather and climate change.
Recent exhibitions include Forces at Work, a three-person show at the Visual Arts Center in Austin
TX, a solo exhibition at Aviary Gallery in Boston MA, the 2016 Magenta Foundation Festival
Exhibition in Toronto, ON, and the 2017 Louisiana Contemporary Exhibition at the Ogden Museum
of Southern Art in New Orleans. Lily's work has been published in the Austin Chronicle, Cabinet
Magazine, and online for Ain't-Bad Magazine. Lily is full-time Instructor of Photography at
Southeastern Louisiana University and lives and works in Baton Rouge.