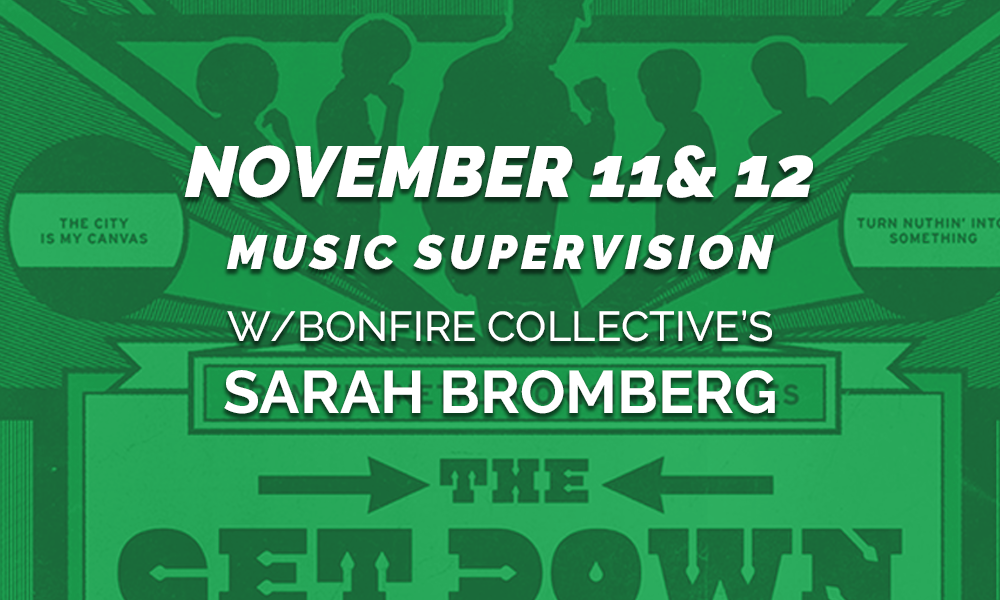 NOLA: Music Supervision for Filmmakers
 11/11  @NOVAC
10am – 1pm: Session 1
2pm – 5pm: Session 2
$100 for NOVAC members + $150 for New Members
Can I use this song in my film? Is there any way for me to afford the rights to this Beatles song? How do I license this indie band's song? Where can I find affordable, easily cleared music to play from the radio in that scene?
Music can an enigma for many filmmakers – small and large. But it doesn't have to be! Understanding the basics of music licensing and music supervision can open up a world of creative opportunities for filmmakers. In this class we will answer all the above questions and more. We will open up the doors to basic licensing, where to find affordable music, how to afford big copyrights for small films, and how to best creatively choose music for your film.
About Sarah Bromberg:
Sarah Bromberg started her supervision career as Associate Director of music and talent at Creative License where she worked on Walmart, Subaru, Budweiser and handled several Super Bowl commercials. This lead to work in TV and film, including the second season of NBC's Smash, Pitch Perfect 2, The Inevitable Defeat of Mister and Pete, The Affair and more.
As a music supervisor at Bonfire Collective Sarah recently completed music supervising the film Youth In Oregon released wide by Samuel Goldwyn Films in February 2017 and associate music supervised Netflix's The Get Down. Currently she is working on the films Uncle Drew – starring Kyrie Irving and based on Pepsi's wildly popular viral campaign as well as Lena Dunham's upcoming pilot based on her Lenny Letter newsletter series and Every Day a young adult film based on the popular book.