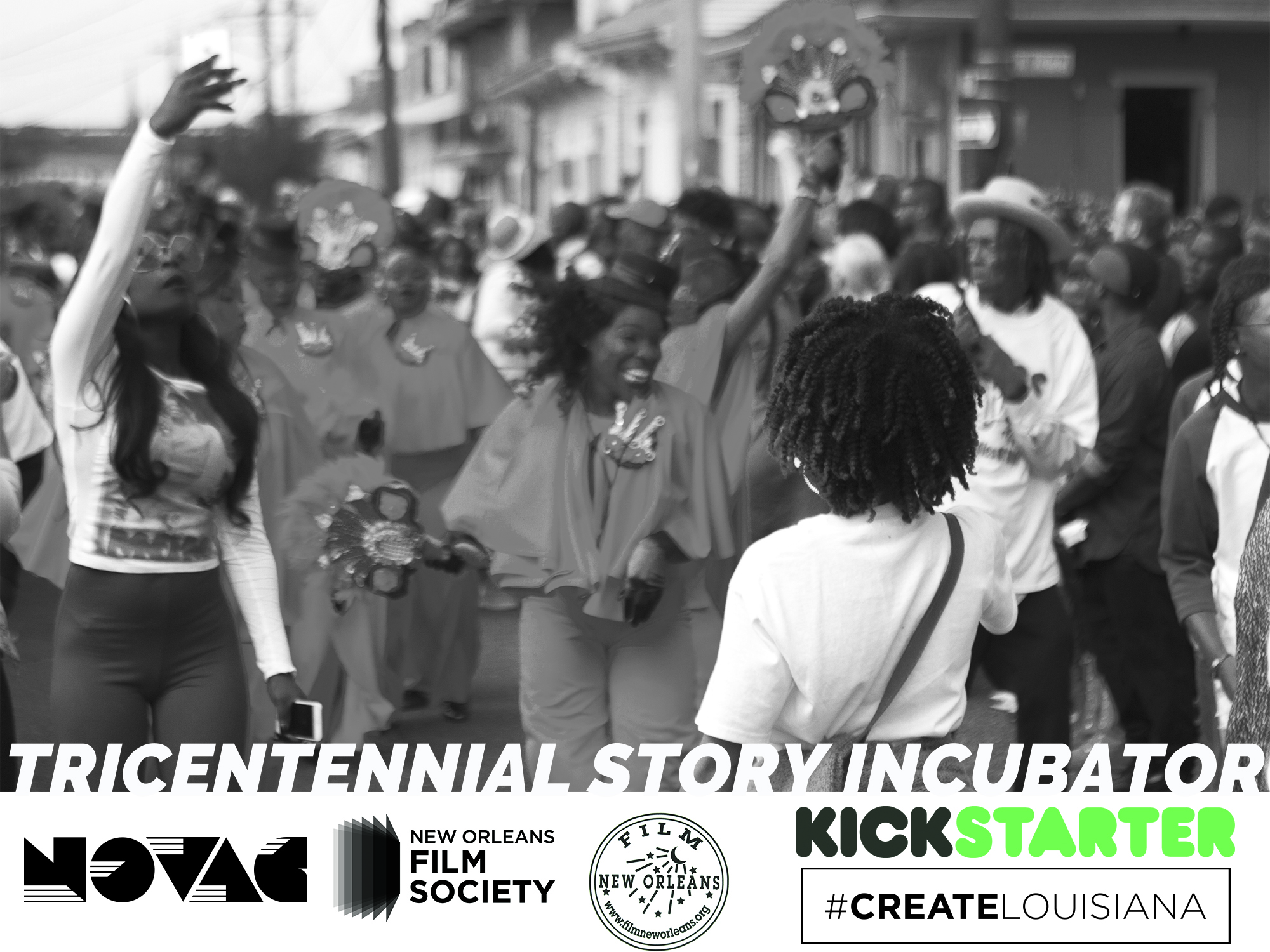 As the Crescent City prepares for its 300th Anniversary celebration, four film and artist support organizations join forces to celebrate and share our rich history and culture by cultivating and funding five short films that focus on New Orleans. The Mayor's Office of Cultural Economy/Film New Orleans, NOVAC, Kickstarter, and The New Orleans Film Society call for proposals for short films by New Orleans Filmmakers. Applications for this opportunity are open August 8 through September 1, 2017.
Films must be 15 minutes or less and speak to the themes, history and people of New Orleans, as we look to the upcoming celebration of the Tricentennial in 2018. A total of five selected films will receive mentorship from Kickstarter to aid in the creation of dynamic crowdfunding campaigns to raise $5,000 in funding for their films. If/When they raise their $5,000, they will then be awarded an additional $5,000 in project support.
Awarded filmmakers will receive:
A $5,000 matching grant
Fundraising support from Kickstarter (one-on-one online workshop, messaging and marketing assistance via their crowdfunding platform)
An in-person intensive with Kickstarter during the New Orleans Film Festival 2017
All Access passes to the 2017 New Orleans Film Festival
Production support from Film New Orleans (location file pull assistance, city service and permit consultation)
10 hours of ongoing support during production from NOVAC.
Premiere event showcase in the Spring of 2018 in New Orleans.