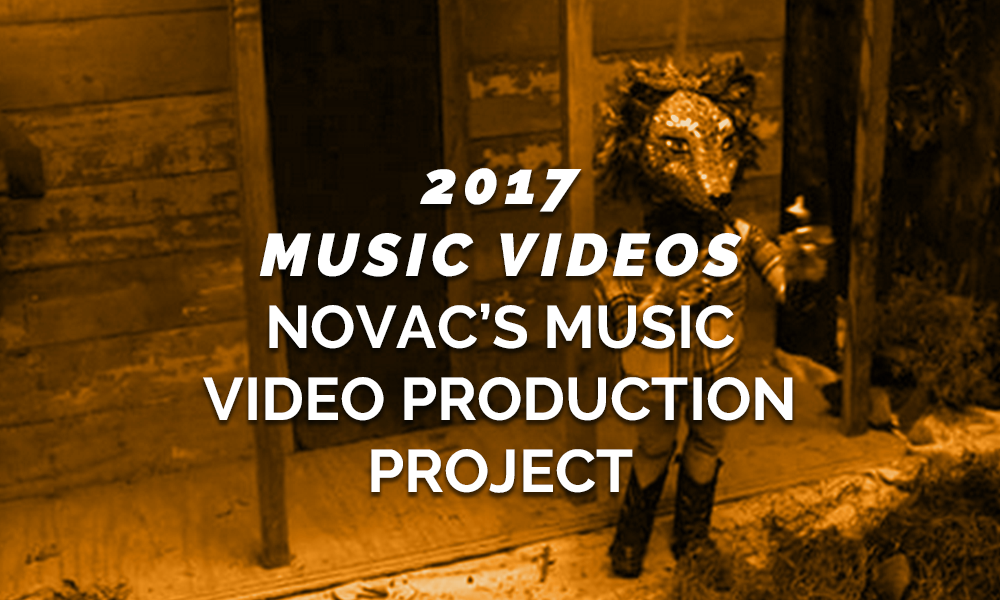 NOVAC premieres its 2017 MVPP Music Videos!
We are happy to premiere today three of the four music videos that NOVAC's 3rd Annual Music Video Production Project has created with local musicians and bands! This project has been funded annually by the Jazz and Heritage Foundation and in partnership with WWOZ, and we are happy to be able to continue working with local musicians to develop original video content that can support their careers.  Check out our three videos below:
The Revelers, "Trip to the Moon" Music Video from NOVAC on Vimeo.
THE REVELERS, TRIP TO THE MOON
(dir Jillian Hall, written by Amanda Zapp & Jillian Hall, camera Abe Felix, puppets Amanda Zapp, puppeteering Clay Achee, edit Jillian Hall)

Produced in Baton Rouge and Lafayette
This handcrafted marionette puppet music video was made in a Baton Rouge garage with local crew. Going along with the playful nature of this swamp pop classic, the puppet characters travel from the juke joint to outer space to the surface of the moon all while being followed by a rougarou (the Cajun werewolf). Because Lafayette's The Revelers were on tour all summer, they were thankful to have puppet versions of themselves to represent the band in the video.

LIL TEDDY, ONE DAY
(dir/edit Bob Weisz, Camera Sean O'Grady, Norman Lewis, Cierra Sutton, prod. Akasha Rabut and Garrett Bradley)
Produced in New Orleans, shot in the 8th ward
Lil Teddy has been in NOVAC's youth media programming for the past few years. He and his friends, along with some talented adult mentors, produced this video featuring him and his family on his high school graduation day as part of NOVAC's Creative Counsel after school program.
"Mialato Lenche Iabalka" – Blato Zlato from NOVAC on Vimeo.
BLATO ZLATO, MIALATO LENCHE LABALKA
(dir/prod/edit Biliana Grozdanova, camera Cameron Wheeless)
Produced in New Orleans, shot in City Park and the French Quarter
With over 170k views on facebook, we can finally say, NOVAC is big in Bulgaria!  New Orleans based Balkan folk band, Blato Zlato recorded a traditional Bulgarian folk song that tells the story of a young woman being tricked into marriage. Filmed in City Park and the French Quarter, the music video shows off a surprisingly strong Balkan folk community that exists in New Orleans.