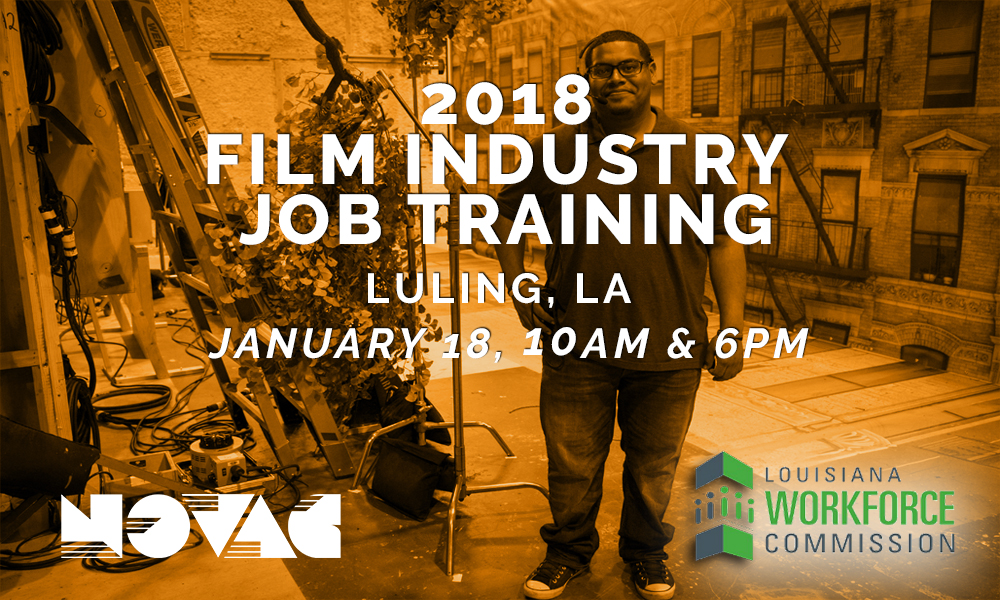 River Parishes Film Industry Job Training 1/18 – POSTPONED
2018 Film Industry Job Training
Due to weather, this workshop has been postponed. We are rescheduling it within the next two weeks! Stay tuned.
Take the first step towards starting your career in the film industry by joining NOVAC and the Louisiana Workforce Commission for one of our FREE upcoming workshops!
Who: River Parish residents 18+
When: Thursday, January 18th at 10AM-noon or 6PM-8PM
Where: Edward Dufresne Community Center located at 274 Judge Edward Dufresne Pkwy, Luling, LA 70070
Please email jillian@novacvideo.org with any questions.