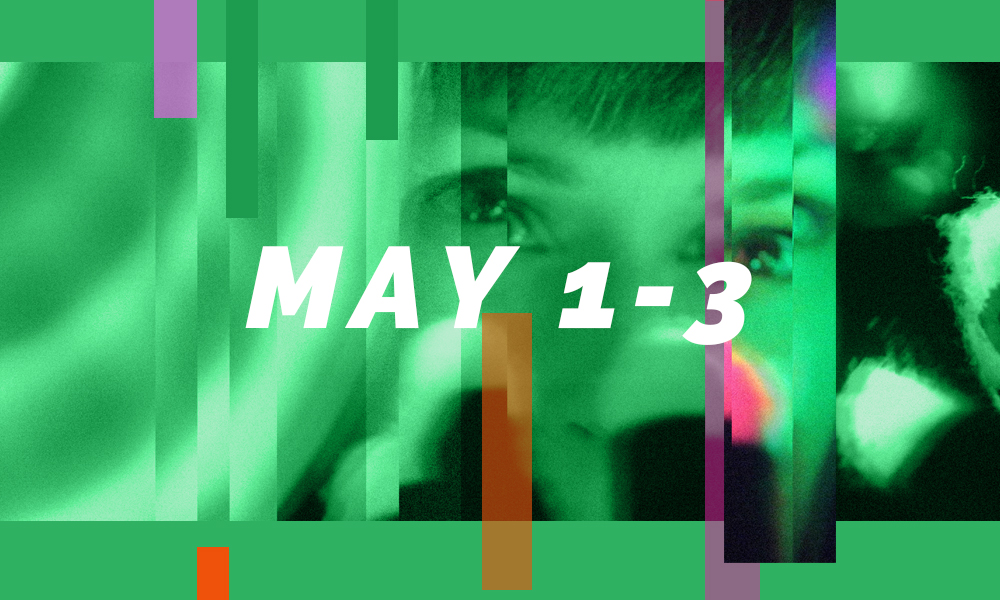 Sync Up Cinema 2017
It's festival time y'all, and NOVAC is pleased once again to partner with the New Orleans Jazz and Heritage Foundation to bring you Sync Up Cinema – three days of free films, panels and fun at the Jazz and Heritage Center! Kicking off with the Sync Up music industry conference, Sync Up Cinema brings industry leaders and Louisiana filmmakers directly to you. This year's schedule is better than ever, with some awesome highlights below – join us at Sync Up Cinema this year!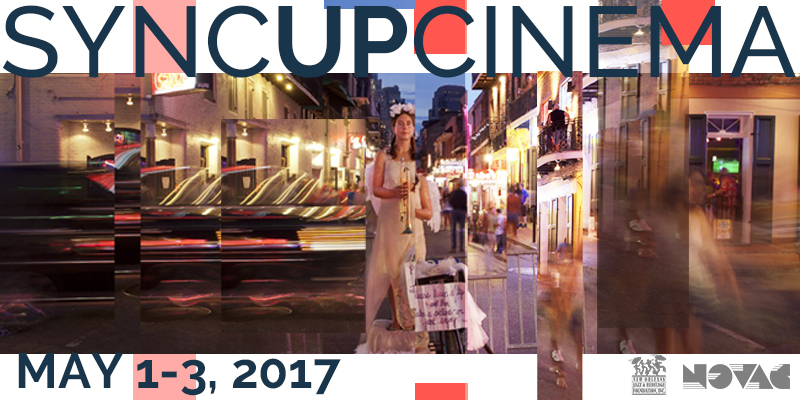 KEYNOTE CONVO: HANNAH BEACHLER
Meet the über talented production designer from MOONLIGHT, CREED, Beyoncé's LEMONADE and the upcoming BLACK PANTHERS.
THE REVOLUTION WILL BE TELEVISED: Filmmaking in the Trump Era
presented by Firelight Media and Field of Vision, with local films Aloné by Garrett Bradley and selections from NOVAC's BetteR series.
BURNING SANDS + DIRECTOR GERARD McMURRAY
the Sundance premiere by New Orleans native Gerard McMurray tackles hazing at HBCU fraternities, and the director will be in attendance to discuss his rise from the 7th ward to producing and directing.
JOE INCAPRERA: FROM PA TO PRODUCER

New Orleans-based producer Joe Incaprera fell in love with the Crescent City when he worked on HBO's Tremé. He moved his family here and produced and production managed hit television shows including American Horror Story, Quarry, and most recently, 13 Reasons Why, which is currently the most watched television show in history. Now he's shepherding a new and innovatively produced project right here in New Orleans. Joe talks with indie producer Angela Tucker about his path from Baltimore PA to NOLA Producer to Hollywood Powerhouse in the new golden age of television.
Musician's Clinic Birthday celebration & screening of ONE NOTE AT A TIME
A special screening of Renee Edwards' ONE NOTE AT A TIME in celebration of the 19th birthday of the New Orleans Musician's Assistance Foundation and Clinic. And, the happy hour celebrating the clinic's 19th anniversary!
CUBA, CONTIGO!

A short exploration into Cuban cinema expression, from the documentary CODIGO COLOR, about the legacy of colorism and racism in Cuba, to a partnership of youth media between Baton Rouge and rural Cuban media makers, to a special sneak preview of a high profile upcoming documentary featuring a legendary group of New Orleans musicians as they explore and meet their Cuban musical heritage dopplegängers. SPECIAL GUESTS!
And loads more local films, music films and panels and parties – all FREE thanks to the New Orleans Jazz and Heritage Foundation and the City of New Orleans Mayor's Office of Cultural Economy.
Download a FULL SCHEDULE HERE!!