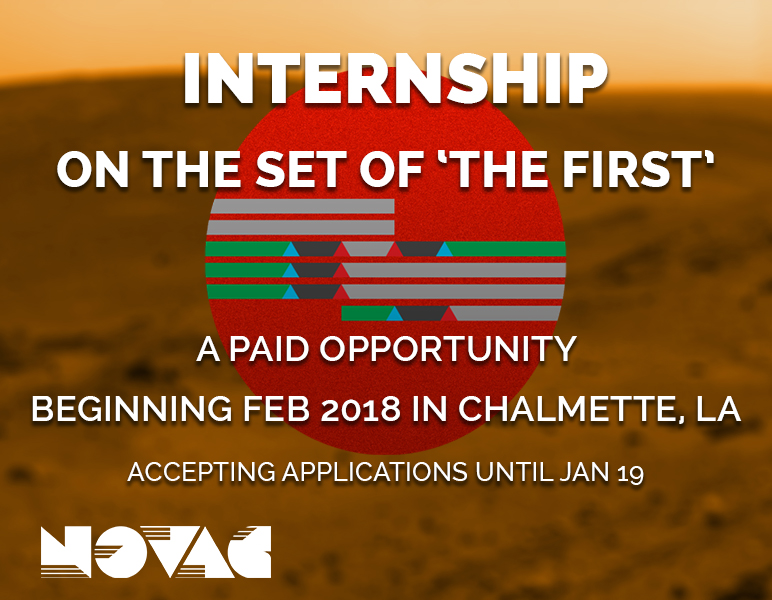 THE FIRST Production Internship Program 2018
NOVAC is proud to announce a partnership with the Hulu production THE FIRST- a drama from House of Cards creator Beau Willimon, starring Sean Penn and filming in Chalmette, LA. Beginning January 5, 2018, NOVAC will be accepting applications for this three-week, paid internship program, which will place locals in specific departments based on their preference and fit. Departments accepting interns include: Camera, Art Department, Set Dressing, Production Office, Accounting, Locations, Assistant Directors, Scripty/Video, Hair/Makeup, Costumes, Scenic, Electric, Grips, Props, and Sound. The internship will be three weeks, beginning around February 1st, and will be five days a week, 8 hours/day for the entire three weeks (excluding holidays). Participants will be paid minimum wage for the run of the internship.
TIMELINE
Jan 5-19: Applications accepted
Jan 19-26: Interviews scheduled and conducted
Jan 26: Accepted candidates notified
Jan 31: Orientation
Feb 1: Internship on The First set begins
Applications due by January 19, 2018!