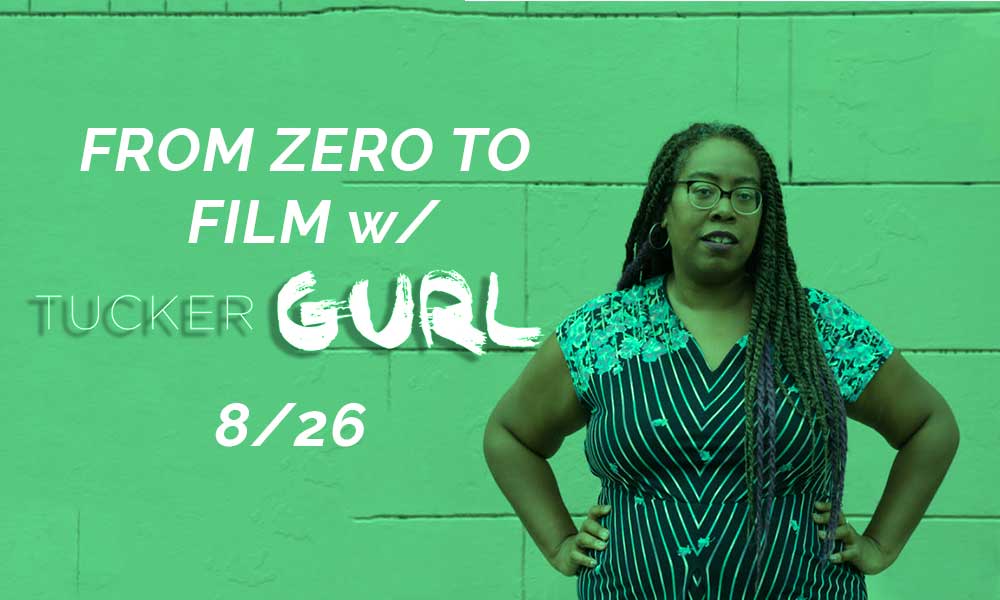 FROM ZERO TO FILM W/ TUCKERGURL
Producer pathways to getting your idea off the ground
Saturday August 26 from 12pm – 3pm @NOVAC
Tickets are $50 for NOVAC Members + $100 for New Members
Angela Tucker has produced and directed in nearly every format including – documentary short, documentary film, short, TV series, TV documentary series, and TV movie documentary.  
In this 3 hour workshop, Angela Tucker will guide you through the process of turning your good idea into a real film project
The workshop will:
Go over the basics of the successful pitch, from knowing genre, audience and format to making your logline pop
Help you begin to develop materials including an elevator pitch and a production packet,
Guide you through the process of finding funding and determining the best type of funding for your project, and
Brainstorming the perfect distribution platform!
After an initial presentation, Angela will take on your projects as mini-case studies, helping you troubleshoot ideas for your own projects!
Angela Tucker (Founder/President) is an Emmy nominated producer, writer and director. Her directorial work includes PAPER CHASE, a teen comedy in pre production with Gunpowder and Sky; ALL STYLES, a dance movie in post production starring Fik-Shun (SO YOU THINK YOU CAN DANCE) and Heather Morris (GLEE); BLACK FOLK DON'T, a documentary web series in its fourth season featured in Time Magazine's "10 Ideas That Are Changing Your Life" and (A)SEXUAL a feature length documentary about people who experience no sexual attraction that streamed on Netflix and Hulu for four years. She is in her sixth year as Series Producer of the PBS strand, AFROPOP and was Co-Producer on THE NEW BLACK. Previously, she was the Director of Production at Big Mouth Films, a social issue documentary production company. There, she worked on several award-winning documentaries, including PUSHING THE ELEPHANT (PBS' Independent Lens). In 2006, she co-founded TuckerGurl LLC, a production company passionate about telling compelling and irreverent stories about underrepresented communities. Tucker was a Sundance Institute Women Filmmakers Initiative fellow. She received her MFA in Film from Columbia University.